News
There is no excerpt because this is a protected post.
Seno grilled chicken area plans to become rest stop for region
The Seno area of Savannakhet province, known for its famous grilled chicken or pingkai Seno (Seno grilled chicken), has plans to be moved as the area will become a rest stop for drivers traveling along Road No. 13 South.
A vendor grills her chicken to prepare for her custmers at her roadside stand that will be removed to clear land for building a rest stop.
Deputy Head of Information, Culture and Tourism Department of Savannakhet Province MrSinghaPhannavong told Vientiane Timesyesterday that the Seno area will become a rest stop for the region under support from the Japanese International Cooperation Agency (JICA) Asean, with the project estimated to cost more than US$2 million.
The Seno area is located in Outhoumphone district where passersby could stop to get their fill of chicken and drivers driving from north to south, south to north or from east to west (from Vietnam to Thailand) could also stop before continuing to other destinations.
"Currently a concession company will clear UXOs before clearing the land to build a rest stop along the road with access into the town of Savannakhet," MrSingha said.
MrSingha said that some of the chicken shops along the roadside would also be removed for the project but that it is still in the process of cooperation between the authorities, the concession company and the JICA-Asean project officials working out the details.
Following the plan, the rest stop would include five main areas including a market, food stalls or shops, a gas station, a hotel and logistics, he noted.
MrSingha also stressed "in terms of our service for tourism we also plan to improve and manage the area to make it more clean and in better condition to serve visitors and we will also help the Association of Seno Grilled Chicken to improve their management."
He added that "the Seno grilled chicken area is now booming. So, we will have to help the association to improve its systems and location as it will become the rest stop area for the region."
There are 35 grilled chicken shops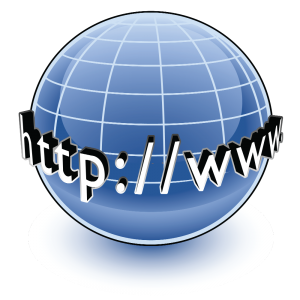 in the area, where they can sell at least 1,200 grilled chickens per day and receive at least 70 million kip each day. Currently, Vientiane residents can also very easily buy Seno grilled chicken and they don't need to travel to the Seno area of Savannakhet province to buy it since a new restaurant has just opened in Vientiane this past June.
As the popularity of the famous grilled chicken grows in the capital, the restaurant will be expanded to more branches throughout the city.
The restaurant has opened another outlet at the PTT station, a Thai petrol station in Naxay village, Xaysettha district, making it the first shop to sell the much-desired chicken in the capital.
By Times Reporters
(Latest Update August 18, 2016)
aravan province authorities witness the destruction of unauthorised chainsaws during a ceremony in Saravan district recently.
Saravan's Agriculture and Forestry Department destroyed 622 unauthorised chainsaws and 1,551 spare parts along with 81 pieces of hunting equipment last week, which were seized from illegal logging operations around the province.
The illegal items were found in target areas in the districts of Saravan, Lao-ngam, Vapy, Toumlan and Lakhonpheng.
Most of the illegal equipment was found in Lao-ngam and Saravan districts, including more than 460 illegal chainsaws.
Saravan provincial authorities are focusing on illegal logging inspections following the order of the prime minister.
The order, which was issued on May 13, banning the export of partially-processed wood also prohibited state bodies from using timber to finance infrastructure development.
The prime minister instructed that all types of forest be closed to logging by June 1, with all parties prohibited from collecting or removing logs from forest fields known locally as Sanam I.
The prime minister also instructed that no party be allowed to remove wood in Sanam I areas as this would create a loophole for illegal logging.
The authorities were asked to inspect felled timber in collecting yards known locally as Sanam II to ensure that all the wood had been cut in accordance with the government's approved quota. All wood must be processed domestically.
The ban aims to encourage the processing of wood in Laos to add value to wood products and close loopholes for illegal logging.
The province's Head of the Forestry Inspection Section of the Agriculture and Forestry Department, MrThatsinPhommasathit toldVientiane Times the provincial authorities had asked local forestry officials to organise inspection teams to find illegal logging in the target areas.
"After the latest surveys, teams were able to seize numerous unauthorised chainsaws from the local residents and illegal loggers, and these were destroyed last week in Saravan district," he said.
"Provincial authorities issued warnings to wrongdoers on this occasion, but they will be fined according the law if they do it again," MrThatsin explained.
He added that provincial authorities had ordered the closure of some wood processing plants around the province, along with the banning of pre ordering timber from residents or illegal loggers aiming to stop illegal activity.
Saravan provincial authorities believed that illegal logging would be reduced in the future without a market to sell to.
Summary
This plan is based on the Agricultural Development Strategy (ADS) 2011 to 2020. This strategy provides the framework, the vision and the long term development goals of the Government for the sustainable development of the sector aiming at food and income security.
'Development goals by 2020' mentioned in the plan are;
Gradual introduction and increased application of modernized lowland market-oriented agricultural production and;
Conservation of upland ecosystems, ensuring food security and improving livelihoods of rural communities.
Specific Goals for year 2015 are;
The improvement of livelihoods (through agriculture and livestock activities) has food security as its first priority.
Increased and modernized production of agricultural commodities will lead to 'pro-poor and green value chains', targeting domestic, regional and global markets, based on organizations of smallholder farmers and partnering investments with the private sector.
Sustainable production patterns, including the stabilization of shifting cultivation and climate change adaptation measures, are adapted to the specific socio-economic and agro-ecological conditions in each region.
Sustainable forest management will preserve biodiversity and will lead to significant quantitative and qualitative improvements of the national forest cover, providing valuable environmental services and fair benefits to rural communities as well as public and private forest and processing enterprises.
To achieve the above goals, AMP will focus on 8 programs. They are;
Food production, Commodity production and farmer organizations,
Sustainable production patterns, land allocation and rural development,
Forestry development,
Irrigated agriculture,
Other agriculture and forestry infrastructure,
Agriculture and forestry research and extension,
Human resource development.
Please click here to download.
Keywords: c. National Policy & Legislation, Other Publications, agriculture, Asia, Climate Change, Forest, Forestry, Lao PDR, Laos, strategy
 Source: http://www.forestcarbonasia.org/other-publications/agricultural-master-plan-2011-2015/
Party Chief and President Bounnhang Vorachit has instructed the top anti-corruption body to appropriately punish those officials found violating the regulations in a bid to stamp out malpractice and lax discipline.
President Bounnhang Vorachit.
The president also endorsed the creation of measures that would enable members of the public to participate in inspection work.
Mr Bounnhang, Secretary General of the Lao People's Revolutionary Party and state President, gave the instructions at the three-day third nationwide inspection meeting that ended on Wednesday.
The findings or results of the inspection must be strictly resolved in a correct, transparent and just manner, Mr Bounnhang stressed to anti-corruption authorities.
"If left without action to resolve the issues uncovered, the findings of the inspections are meaningless," he said.
He told the authorities to be decisive and determined in taking appropriate measures to penalise those found guilty of misconduct or poor discipline.
"Inspections must be carried out systematically within the Party's organisational structure and state organisations," he told the meeting.
Politburo member and Chairman of the Inspection Committee under the Party Central Committee, Dr Bounthong Chitmany, was among 300 officials attending the meeting held at the Party Central Committee Office.
Mr Bounnhang stressed the need for inspection authorities to improve their organisational structures, upgrade their inspectors' knowledge and skills, and improve working methods to ensure better professional performance.
"These factors will directly determine the effectiveness of inspections," he told the meeting.
The president also instructed Party committees at all levels to work with and uphold the role of the Lao Front for National Construction and mass organisations to enable them to participate more in inspection work.
"This must be considered an important mechanism to enable the public to participate in inspections," the president said.
State organisations were asked to carry out regular inspections of their staff's work, while the inspection authorities were recommended to carry out inspections into all targets.
President Bounnhang told leading officials of all organisations at all levels to act as role models in implementing the Party's inspection principles.
Leading officials were advised to properly follow up their subordinates' performance and guide their work in order to train them and ensure that they do not violate expected rules of discipline.
President Bounnhang also praised the inspection authorities for their achievements and the progress they have made over the past five years.
However, there is a growing need for the inspection authorities to work harder after the new Party and state leadership, which took office in April, announced a crackdown on corruption.
In his first talks to give guidance to the new government in April, President Bounnhang told the new cabinet to take action to address corruption among other major issues as a priority.
Source: http://vientianetimes.org.la/FreeContent/FreeConten_President.htm 
By Times Reporters
(Latest Update July 22, 2016)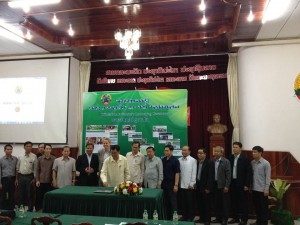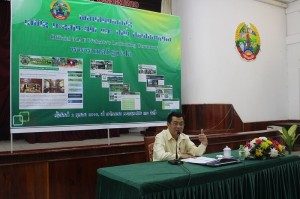 ໃນວັນທີ 02 ກຸມພາ 2016 ທີ່ສະໂມສອນຂອງ ກະຊວງກະສິກໍາ ແລະ ປ່າໄມ້ໄດ້ມີການເປີດໂຕເວັບໄຊຂອງ ກະຊວງກະສິກຳ ແລະ ປ່າໄມ້ ຢ່າງເປັນທາງການຂື້ນ ພາຍໃຕ້ການເປັນປະທານຂອງ ທ່ານ ດຣ. ພວງປາຣິສັກ ປຣະວົງວຽງຄຳ, ລັດຖະມົນຕີຊ່ວຍວ່າການ ກະຊວງ ກະສິກຳ ແລະ ປ່າໄມ້ ທັງເປັນຄະນະຊີ້ນໍາວຽກງານຂໍ້ມູນຂ່າວສານໄອຊີທີຂອງກະຊວງ ເປັນຜູ້ກົດປຸ່ມເປີດເວັບໄຊ ຢ່າງເປັນທາງການ ພ້ອມດ້ວຍຄະນະກົມ, ຮອງກົມ, ກະຊວງອ້ອມຂ້າງ ແລະ ຄະນະວິຊາການ ທີ່ກ່ຽວຂ້ອງ ເຂົ້າຮ່ວມຫລາຍກ່ວາ 35 ທ່ານ. ເວັບໄຊກະຊວງ ແມ່ນເພື່ອເປັນບ່ອນເຊື່ອມໂຍງບັນດາລະບົບຂໍ້ມູນຂ່າວສານ ທີ່ກ່ຽວຂ້ອງກັບກະສິກຳ ແລະ ປ່າໄມ້ໃນລາວທີມີຢູ່ເຂົ້າໄວ້ນຳກັນເພື່ອໃຫ້ຜູ້ຊົມໃຊ້ສາມາດເຂົ້າເຖິ່ງໄດ້ງ່າຍ ແລະ ເປັນແຫລ່ງຂໍ້ມູນຂ່າວສານທີ່ເປັນທາງການ ຂອງວຽກງານການພັດທະນາກະສິກໍາເປັນບ່ອນສັງລວມ ແລະເຜີຍແຜ່ ບັນດາຂໍ້ມູນຂ່າວສານກ່ຽວກັບກະສິກຳໃນລາວ ແລະ ເປັນອີກບ່ອນໜຶ່ງໃນການຖ່າຍທອດບັນດາຄວາມຮູ້ແລະ ເຕັກໂນໂລຍີການຜະລິດກະສິກຳເພື່ອໃຫ້ສັງຄົມສາມາດເຂົ້າໄປນຳໃຊ້ໄດ້ງ່າຍ ແລະ ເປັນບ່ອນໂຄສະນາວຽກງານແລະພ້ອມທັງຊ່ວຍໃນການປະສານງານ ໃຫ້ແກ່ອົງການຈັດຕັ້ງທີຂຶ້ນກັບ ກໍ່ຄື ກົມ ພະແນກ ສູນ ໂຄງການຕ່າງໆ Continue reading →